7 killed in roadside bomb in Mogadishu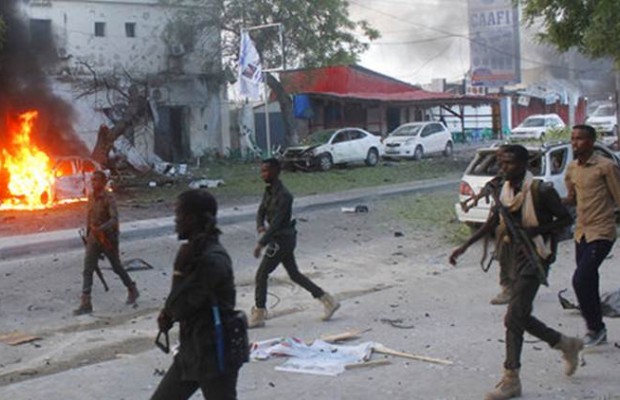 A roadside bomb has killed at least seven people on Sunday - mostly women farmers - in an area outside the Somali capital dominated by Islamist insurgents who have defied public protests to end years of violence, residents and the army said.
---


A truck bombing in Mogadishu last weekend killed at least 358 people, with 56 people still missing. Almost all of the dead were civilians and the attack triggered angry demonstrations in the capital.

Sunday's bombing hit a minibus in Daniga village about 40 km (25 miles) to the northwest of Mogadishu.

"We heard a huge crash today and we went to the scene, we saw a ruined minibus and at least seven dead bodies, mostly women. We could not identify some people, they were just pieces of human flesh," farmer Nur Abdullahi told Reuters by phone.

The area of the bombing is close to areas held by al Shabaab, the al Qaeda-linked insurgents who want to overthrow the weak U.N.-backed government and impose strict Islamic law.
Source: reuters