26 French citizens injured in Barcelona attack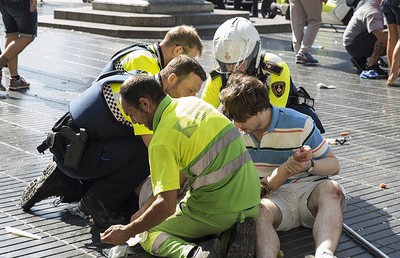 Twenty-six French citizens have been injured in an attack in Barcelona on Thursday. At least 11 of them  are serious condition, the French Foreign Affairs Ministry said in a statement.
---
 The statement added that French Foreign Affairs Minister Jean-Yves Le Drian would visit Barcelona later on Friday in order to visit those victims, and that the French consulate in Barcelona was in contact with Spanish authorities.
Spain on Friday mounted a sweeping anti-terror operation after a suspected Islamist militant drove a van into crowds in Barcelona, killing 13 people before fleeing, in what police suspect was one of multiple planned attacks.