FG recovers N7.8b, $378M and £27,800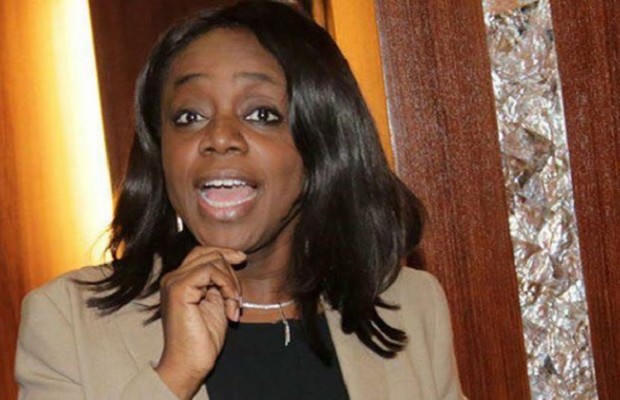 The federal government has recovered a total of seven point eight billion naira from its whistleblower policy.
---
Minister of Finance, Kemi Adeosun, made the disclosure while addressing journalists at the end of Wednesday's Federal Executive Council (FEC) meeting held at the presidential villa in Abuja, Nigeria's capital.
The minister said the policy also helped government net in three hundred and seventy-eight million dollars and twenty-seven thousand eight hundred pounds respectively.
Adeosun said the amounts include the ones in the public domain and those not disclosed by the government. She said while the policy is yielding positive results, more funds would be recovered once legal issues on some of them are concluded.
The minister also confirmed that a total of 511 ministries, departments and agencies had been captured under IPPIS, with staff count of six hundered and seven thousand, eight hundred and forth three (607,843), adding that the government had saved N68 billion on personnel cost in 2017 due to the  enrolment of workers into the Integrated Payroll Personnel Information System (IPPIS) bringing the aggregate savings by the government on personnel cost since 2007 till date, to the tune of two hundred and eighty-eight billion naira (N288 billion).
Adding that more agencies are being worked upon to be added into IPPIS, She noted that IPPIS had become an assured source of internally generated revenue through payee to States and Federal Governments.
Council also approved a total of six point nine billion naira for the reconstruction of the United Nations building which was destroyed by Boko Haram in August 2011.
Minister of FCT Muhammed Bello said the amount would be used for security and furnishing of the building.
The minister of Aviation also briefed journalists. He said council approved over one billion naira for the procurement and installation of very high-frequency radio equipment in major airports across the country to improve radio communication between pilots and towers.
FEC also disclosed that government has so far released one point two trillion naira for capital projects across its MDAs from the 2017 budget.
Report by Nnabuchi Nnabuchi