We do not pay subsidy - Adeosun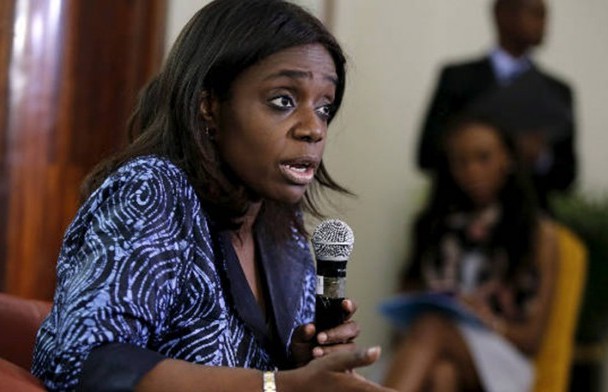 The minister of finance,Kemi Adeosun has denied reports that, the Nigerian government is still subsidizing petroleum products admitting that the Nigerian National Petroleum Corporation (NNPC) is importing refined products at a loss.
---
Nigeria is currently facing avoidable fuel crisis due to the inability of petroleum marketers to sale refined products at government approved price of N150 per litre which is a far cry from the landing cost of  N171 per litre.
But addressing State house correspondents after Wednesday's Federal Executive Council (FEC) meeting held at the presidential villa, Abuja,  Adeosun said  NNPC's intervention to ensure product availability is costing the nation N 26 per every litre of petrol sold.
Adeosun was speaking to answer questions raised in many quaters over who is paying the fall-out of N26.

She admitted that the situation had kept independent marketers out of business placed additional burden on  the consolidated revenue account of the federation, saying monies are not  however,-paid to marketers as subsidy, as was done during the subsidy regime.
Adeosun also gave reasons why the excess crude account is not growing even when crude oil prices in the international marker was high.
According to the finance minister, inconsistencies in nigeria's daily oil production capacity limit dollar remitances into the account.
She is however optimistic that the account will grow when daily crude production improves.
The finance minister who presented two memos to the council also got approval  of N1billion, for the purchase of 50 operational  vehicles for the Nigerian Customs Service to fight rice smuggling and other trans-border crimes.
Council also approved the procurement of 81 unit of two-bedroom flats for use by the customs operatives at the cost of N1.2 billion.
Ministers of power, works, housing and mines and steels also gave their score cards in the last two years.
Reports by Nnabuchi Nnabuchi