Senate screens 6 nominees for CBN, MPC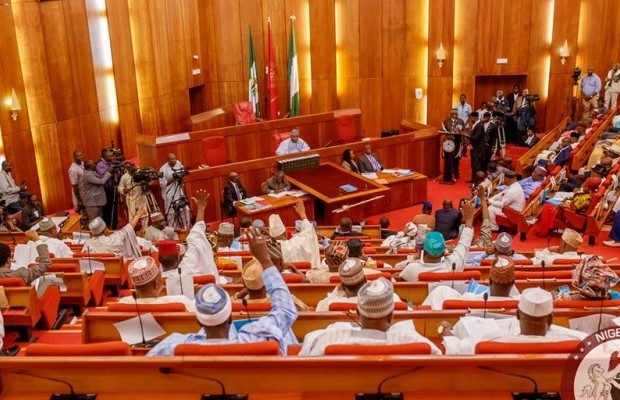 The Nigerian Senate has screened nominees for the post of deputy governors of the Central Bank.

---
Aisha Ahmed and Edward Lametek Adamu, nominees of President Muhammadu Buhari for the positions appeared before the Senate Committee on Banking, Insurance and Other Financial Institutions on Monday.
Monday's screening exercise is sequel to the decision of the Upper Chamber of the National Assembly to temporarily lift the embargo it placed on approval of nominees of the President, a decision it says, is in the interest of the economy.
The Senators thereafter quizzed Aisha Ahmed on a number of issues geared towards repositioning the nation's ailing economy, with particular focus on how to improve the value of the Naira, among other matters.
Aisha Ahmed in her response to the questions says the fundamental problem with Nigeria's economy is its overdependence on revenue from oil.
Aisha Ahmed who has been in the financial sector for about 22 years is a native of Bida Niger State, and is currently in the employ of a new generation bank.
And the second nominee for the position of CBN Deputy Governor, Edward Lametek Adamu, a native of Kaltungo from Gombe State had previously served in different capacities in the CBN for the mandatory 35 years before retiring.
The Committee, on the whole, expresses pleasure on the quality of the nominees for the position of Deputy Governors of Nigeria's Apex Bank.
The Senate Committee also screened four nominees for the membership of the Monetary Policy Committee [MPC].
Reports by Godfrey Obemeata