FG to build truck parks across country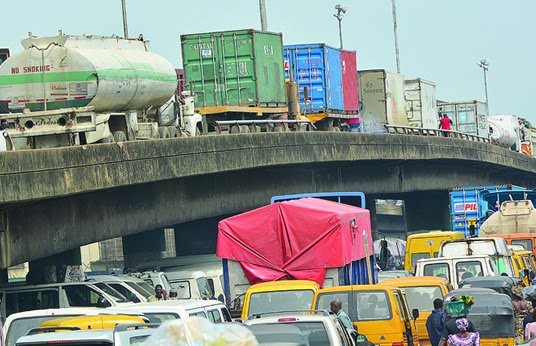 The Federal Government has revealed it plan to establish a Truck Transit Park, TTP across major cities in Nigeria.
---
 The planned TTP came up as a result of the high rate of road accidents and loss of cargo caused by bad road network across the country.
The Minister of Transport, Mr Rotimi Amaechi disclosed this at the opening of a 2-day National summit themed 'Establishment, Management and Operation', he said the state of our poor roads and environment can also be attributed to excessive usage of roads by heavy duty vehicles and trucks.
In his own words: "The federal government plans over the next couple of years to develop Truck Transit Parks at Lokoja in Kogi State, Obollo-Afor in Enugu State, Ogere in Ogun State, Jebba in Kwara State and Port Novo Creek in Lagos State as an alternative strategy to address the menace of truck congestion at the seaports in Apapa and Port Harcourt.
 "These are meant to complement the Ore Sunshine in Ondo State and the ones being processed by the Kaduna State Government at the Mararaban, Jos and Tapa on the Kaduna Abuja highway. The federal government shall ensure that TTP projects independently developed by state governments and private investors meet a minimum standard in the number of facilities provided at TTP sites. "The federal government shall also ensure that the TTPs are economic and business hub creating wealth and employment for our teeming population particularly the youths".
Also present at the summit was the Minister of Power, Works and Housing, Mr Babatunde Fashola, he noted that the activities of these heavy duty vehicles must be well managed so that they will not become a huge menace to the society.