FG releases N72bn for Lagos-Ibadan rail track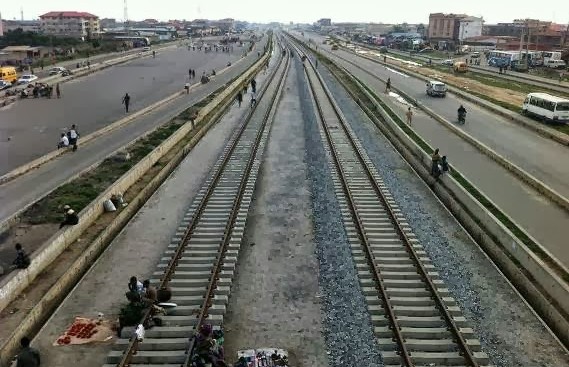 The federal government has recently released the Sum of N72bn for the construction of the Lagos-Ibadan standard railway line.
---
 Speaking at the presidential business forum, presided over by the vice president, Yemi Osinbajo, at the old Banquet hall of the presidential villa in Abuja, the minister of transportation, Rotimi Amaechi, on Monday stated that the released N72bn is a counterpart fund for the construction of the railway line.
As parts of the efforts to ensure a speedy implementation of the project, Amaechi said 'the money was released in full so that there would be no delay in the implementation'.
The minister expressed joy over the release of the funds, stressing that it would be the first time in the history of Nigeria to release counterpart funds in full.
He also used the opportunity to appeal to the National Assembly to approve the $29.9bn foreign loan request made by President Muhammadu Buhari.
READ ALSO: LAUTECH reopens on Friday

In his own words, Amaechi said; "On the construction of Lagos-Ibadan railway line, the Minister of Finance has been kind enough to release the counterpart funding in full. I think in the history of Nigeria, this is the first time that we are releasing counterpart funds in full so that there will be no delay since the Chinese loan appears to have been approved.
"The only thing we need to do, I thank God there is somebody from the National Assembly here, is to plead with the National Assembly now that the funds have been approved; then, the National Assembly should please approve the $29.9bn loan.
"If you don't encourage the National Assembly to make that approval, then, the economy won't be making the kind of progress we want it to make. So, for me here, I will persuade the National Assembly to kindly make that approval because it is tied to projects."
Reports by Akoh Godday