Don advocates ban clauses on agricultural products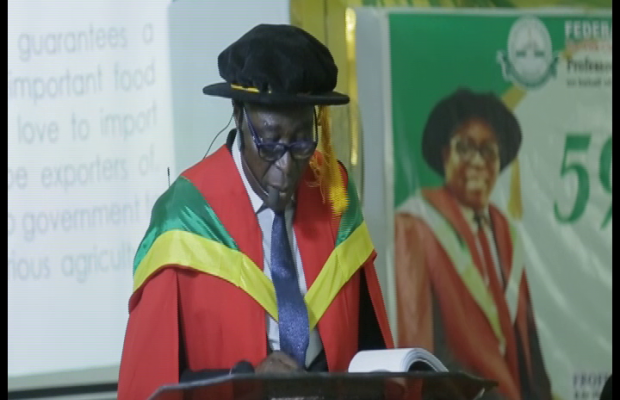 Towards the actualization of a Nigeria that is self-sufficient in virtually all important food and industrial crops with its diverse ecology, a Professor of horticulture and landscape management,  Professor Jacob Bodunde has urged the Federal government to enforce more,  the ban clauses on various agricultural products particularly tomato paste.
---
Bodunde made this known at the 59th  inaugural lecture of the Federal University of Agriculture,  Abeokuta,  titled,  unveiling the beauty of an unforbidden fruit.
He said Nigeria currently ranks the 3rd country in global tomato production in terms of land area under cultivation after China and India,  but despite the statistics,  Nigeria produces just 2% of the total world output of tomato fruits despite of the huge land area cultivated.
The university Don added that the Nigerian demand for tomato is an average of 2.45million metric tons per annum while the country produces 1.8 million metric tons, a little above half of her demand.
Making further recommendations,  Prof. Bodunde further advocated for the investment in the tomato canning industry by the private sector and government.
The university Don urged the Federal Government to consider a complementary and functional means of funding agricultural research in Nigeria through arrangement similar to how education funding is complemented by TETFUND.