Mutiny: Nigeria Army Fire Commander Of Battalion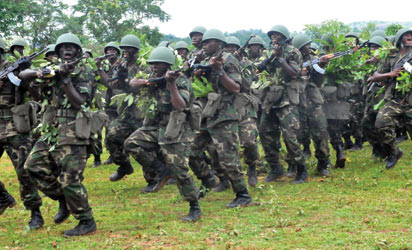 The Nigerian Army has removed an army commander whose unit rebelled yesterday in Maiduguri. Major General Ahmadu Mohammed was shot at by angry soldiers of the 7th Division yesterday in Maiduguri's Maimalari Barracks.

The soldiers became angry when they saw the bodies of 12 of their colleagues being brought back from Chibok. Boko Haram fighters had killed the soldiers after the militants ambushed a convoy of soldiers returning from duties in Chibok.

A spokesman of the Nigerian Army, Major General Chris Olukolade, announced the removal of the General Officer commanding the 7th Division today.

It was recalled that Major General Ahmadu Mohammed, yesterday, escaped death as angry soldiers opened fire on his official vehicle when he came to address them at the Maimalari Barracks in Maiduguri, the Borno State capital.