FG conducts free medical care services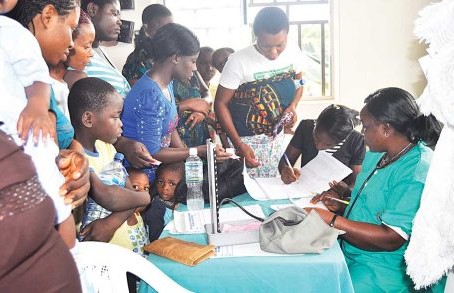 The federal government of Nigeria is conducting a free medical care service in Langtang, north local government area of Plateau state.
---
This was disclosed by the chief medical director of Jos University Teaching Hospital , Edward Banwat who said they have been instructed to bring the free service to the down trodden of the society especially to those who cannot afford to pay hospital bills to treat their ailments.
Some traditional and community leaders who were on ground to witness the event said it is the first time the federal government is providing such services in their locality; they called on them to look into other areas of the economy that will have a direct bearing on the masses.
Some of the beneficiaries asked that free medical service be sustained, while others express their doubt that the program may not be sustained.