Meningitis: 8 things you should know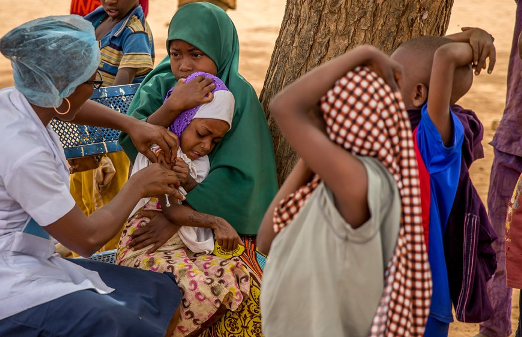 The recent outbreak of a Cerebro Spinal Meningitis (CSM) disease in Nigeria started in Zamfara state. In less than few months, the disease has killed hundreds of people.
---
Now, it has spread to other states in the country. For you to put an end to this fast spreading communicable disease, here are all you need to know about the meningitis outbreak.

1. People who died of the disease
Just within the short period of the outbreak, it has killed about 328 people in Nigeria. CSM usually occurs when the thin tissue covering the brain -meninges is inflamed.
2. The number of states affected
Although it started in Zamfara state but more than 5 states are currently affected including Lagos and Abuja. This disease spilled over from Sokoto to Zamfara, Kano, Katsina, Kebbi, Niger, Nasarawa, Jigawa, FCT, Gombe, Taraba, Yobe, Osun, Cross Rivers, Lagos and Plateau states.
3. The outbreak is more severe in Nigeria
It is important to know that Nigeria is not the only West African country that is currently affected with meningitis, but Nigeria suffers the most cases of this outbreak.
The other African countries currently affected by the outbreak includes, Mali, Niger and Burkina Faso.
4. What causes Cerebro Spinal Meningitis?
Cerebro Spinal Meningitis, popularly known as Meningitis is usually caused by the Neisseria meningitides bacteria.
5. The symptoms of the disease
Meningitis is usually accompanied with these symptoms; a stiff neck, high fever, rash, headache, vomiting, and confusion.
6. The disease is communicable
The disease is contageous, because it respiratory secretions transfered. It can be transfered through kissing, sneezing, coughing, and sharing of eating or drinking utensils.
7. The disease is curable
Any affected patient can be treated with antibiotics. Although 5-10 percentage of affected persons die within 24 hours. Once you notice the symptoms, do not hestitate to visit a medical centre immediately.
8. How to prevent the disease
The most effective way is vaccination. Then you have to stay away from infected people. You avoid sharing utensils or any item that may transfer saliva or respiratory secretions.
Endeavour to have hand washing a regular habit, as well as eating healthy food to boost your immune system.