Charly Boy calls out for 2face Idibia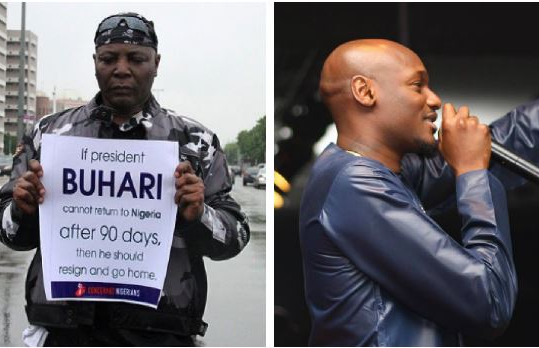 Charly Boy has publicly challenged 2face Idibia to speak out and join the clamour for better governance.
---
AreaFada according to his Instagram handle criticised 2face's in his present video, whereby he slamed the legendary singer's silence over the #Resumeorresign protest.
He also wants him to speak up about the injustice being meted to Nigerians even though the controversial entertainer has called off the protest.
However, the veteran Charly Boy voiced out his disappointment because other famous stars refused to join him, particularly 2baba, who organised and cancelled a protest against the Federal Government earlier in the year.
In the video, Charly Boy said:
"My guy 2face, I am not happy with you. Since I couldn't reach you directly, I decided to reach you through this medium. Do you remember when you called on Nigerian youths to come out and protest? We obeyed because we thought you had a good intention to stand up to the injustices against the youths and masses of this country. But, as you retreated into a hole since then, I am very pained. If a beckon of hope like you can be lily-livered when people need you more, what is your problem? 2face are you happy with the way Nigeria is headed? Are you saying you have not heard about the resume or resign protest, why are you not involved?"