#WCW: BBN, Bisola speaks about her ex housemates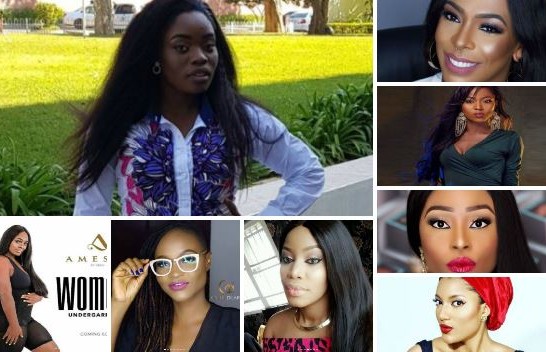 Big Brother Naija superstar, Bisola has penned down her own opinion about her fellow ex female housemates as she celebrates her Women Crush Wednesday .
---
Bisola, while celebrating her Big Brother Naija 2017 housemates as her Women Crush Wednesday via her social media page appreciates the ladies who took a bold step to entertain Nigerians.
Bisola with lovely words crushed on Marvis, Tboss, Debie-Rise, Ese, Uriel and Cocoice in a post on Instagram this morning.
Sharing photo of each of them, she Bisola worte;
Wednesday's are usually #wcw and today im going to crush on the ladies who took a bold step to entertain Nigeria.
@therealmarvis my last born lol, my Onne princess who never let's anything or anyone get to her ,(but deep down she's a softie) and a hard worker.
@officialtboss_ my pikin wey I born for Roma Presido lol, steady climbing,pushing and achieving her dreams 1 at a time.
@debie_rise aka Debied ,always wanted to be a rockstar to sing n dance and tour and has started achieving.(She's a mimic too lol)
@eriata_ese the one n only goat bird lol, swity nene the all round entertainer, cracks me up all the time and who is a sweet heart.
@urielmusicstar my pikin gypsy juriel wey go born 45 pikin for me. Ceo of AMESHI I respect n duff my hat for your Grind girl There's no stopping you.
@cocoiceofficial the one n only igwe Coco ice. One of Nigerias baddest Femcees who can do anything for her family.
@officialgiftypowers our princess/baby ,beautiful n hardworking and blows off all negativity.
In her concluding post. Bisola, who believed in these super women indicated that despite several controversial issues, said "We always come through for each other like Bandededeng cos we not regular."
Bisola noted: "I have lived,laughed,cried,argued,quarelled, Joked,shared,eaten,sang etc with these women and I have a connection with them because personally I feel they are the only ones who know how it feels to have a continent watch you/judge you/curse you out and praise you. Many people expect that after BBN some of these ladies n myself would have severed ties because of some misunderstandings we might have had but hey nobody is perfect WE were competing against each other and being scrutinized at the same time. I won't stop being friends with them, I won't stop supporting them because whether you like it or not we are all part of each other's success stories and you know what it's not everything we put out on social media. We always come through for each other like Bandededeng cos #wenotregular . #wcw #iloveyall"