Toke Makinwa and Maje Ayida are officially divorced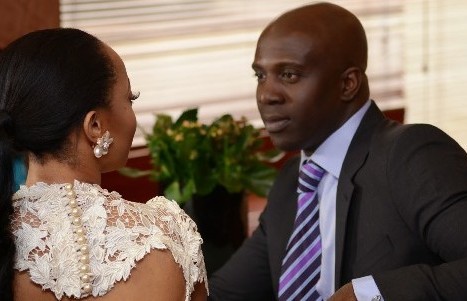 Media personality, Toke Makinwa and her estranged hubby, Maje Ayida have been officially separated.
---
The 3-years-old marriage was annulled by Justice Morenike Obadina of the Igbosere High Court in Lagos yesterday Thursday, October 5th.
The marriage fell apart due to the hubby's adulterous lifestyle in 2015 when news broke that Maje was expecting a child from his lover, Anita Solomon.
However, Toke in March 2016 approached the court to dissolve her marriage with Maje on grounds of adultery.
Justice Obadina, while delivering his judgment said Maje had approached the court to file a petition against Toke but did not provide evidence to back up his claim in the petition.
The judge held that Toke had sufficiently proven that the husband committed adultery and continued to flaunt his adulterous relationships even to her face.
The judge said: "I hold that the marriage has broken down on grounds of intolerable behavior. I hereby pronounce a 'Decree Nisi' dissolving the marriage between Makinwa and Ayida which was administered at the federal marriage registry, Ikoyi, Lagos, on January 15, 2014. The order Nisi shall become absolute three months from today unless within that period sufficient cause is shown why it should not be made absolute."