Singer, Azadus laments over Cartoon Network nude scene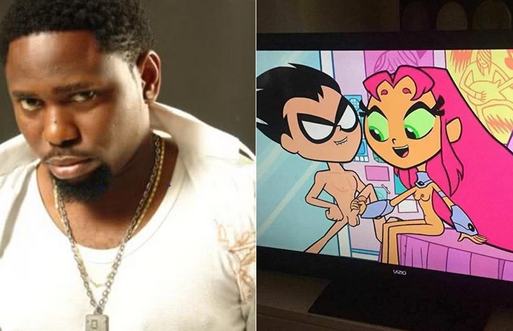 Singer Azadus, has lamented over the x-rated content aired on cartoon network by DSTV.
---
The TV channel which is supposed to be the safest for kids in respect to adult content has left many like Azadus in dismay.
As proper screening of kids' programs aired should be done else things might just get out-of-hand.
Furious Azadus after seeing his innocent kids watch adult content on a supposedly safe channel for kids called out for the television channel.

However, DStv's Cartoon Network, in the face of criticism concerning an adult content reportedly aired on its channel, has released a statement to calm nerves.

Priot to this, social media users, mostly parents and morally conscious persons had shared reproachful comments following reports that the satellite television station displayed a photo that portrays nudity.

In its defense, the children targeted entertainment platform denied any use of obscene images on its channel, claiming that the picture attributed to it is fake.
"We are aware of the justified concern of some of our African viewers regarding what purportedly shows inappropriate content on Cartoon Network.

We can confirm without hesitation that these images are not authentic and have never been broadcasted or shared on any official Cartoon Network platforms in Africa in any capacity.

The fake images on social media were not produced by Cartoon Network, and are in no way representative of our goal to provide suitable, age-appropriate entertainment for African children and families."