Rob and Chyna light up social media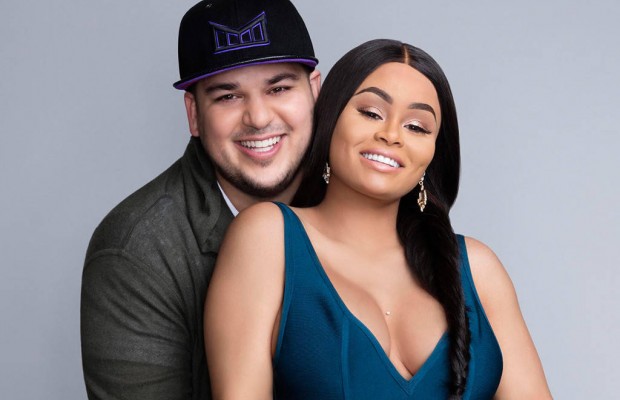 It seems Rob Kardashian couldnt hold back his emotions as the reality tv star lights up social media yesterday by accusing his ex-wife, Blac Chyna of cheating on him, taking advantage of him financially and using drugs.
---
 He also reportedly posted, then deleted, X-rated photos he said she sent to him.
In response, on Snapchat, she reportedly accused him of beating her up, then deleted that snap.
Thing is, he says she started it all by sending him a video of herself sucking face with another guy.
ROB Kardashian claimed that Blac Chyna got pregnant with their daughter Dream "out of spite" to punish ex-boyfriend Tyga.
The reality star's Instagram was closed down on Wednesday after he went on the rampage and appeared to post nude pictures of Blac, accuse her of having a number of affairs, taking drugs and claimed he paid for $100,000 of cosmetic surgery after having their baby.


Once his Insta had been closed, Rob took to Twitter and made more wild claims, this time dragging his youngest sister Kylie Jenner into it, who dated Tyga – Blac's ex and father of her son, until April this year.
He tweeted: "We had a beautiful baby girl that was the best thing that's happened to me and soon as that baby was born Chyna was out.
"Soon as kylie and tyga broke up Chyna was over the game. She had a baby out of spite and I'll never view her the same."
He added: "I truly thought Chyna wanted to be a family and that's why I was so loyal to her but I learned my lesson and everyone else was right"
Rob also claimed that he was worried that Blac may be pregnant once again after she apparently insisted they have unprotected sex.
Rob's rampage kicked off on Wednesday afternoon when he shared a video of Blacpassionately kissing another man, who Rob claims Blac slept with shortly after sleeping with him.

The reality star shocked fans as he shared a screenshot of a conversation which allegedly took place between him and Blac in which she sent him a picture of her private parts.
He captioned the shot: "This is from Chyna yesterday to me. "
Rob then reposted a large image of the woman exposing her private parts before going on to share images which appear to show Blac exposing her bare breasts and famous bottom.
Sharing an image of the male caught in the middle of the love triangle, Rob wrote: "This is the dude Chyna got caught cheating on me with for a minute now.
"And look he texted me asking for help and said he needed money cuz he can't afford to pay Chyna's bill so that's why I pay her bills."