Renown Mexican Singer Loses Sanitary Pad On Stage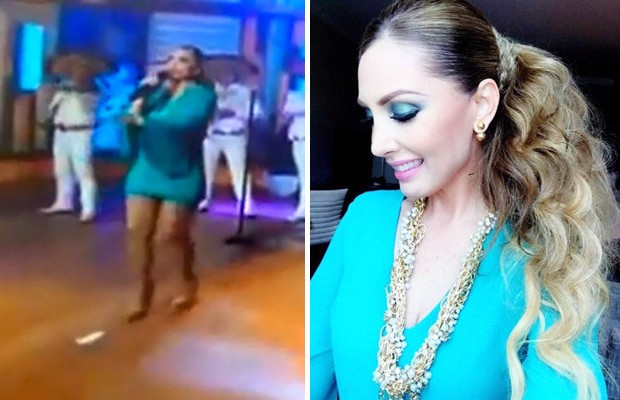 One of the most embarrassing things to happen to a woman, happened to Mexican artist Patricia Navidad who was performing live on a morning TV show Despierta America – which translates as Wake Up America; the sanitary pad she was wearing fell onto the stage as she danced.
Patricia being a professional kept on with her performance, unfortunately stunned viewers still picked up on the fact she was dancing around her sanitary towel.
A clip of the unfortunate incident has gone viral  in South America, and its trending online.
Patricia said in a tweet:
"I want to make it clear that I never threw or would throw the pad.
"It fell by itself through a very sophisticated tunnel! Thank you, I love you."
Then she added: "This is not something I should be ashamed of or be mocked for.
"But while judging, bullying and pointing at me you forget you are not what you say you are."Amen.
Eidted by nneoma Obialo