Mercy Johnson celebrates husband's birthday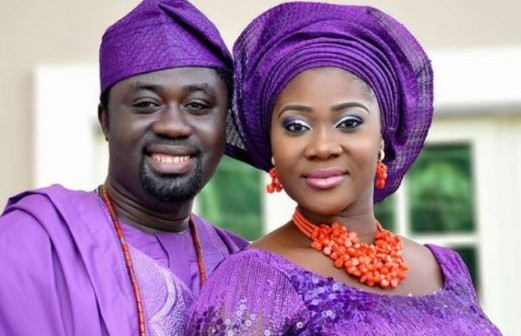 Mercy Johnson has shared romantic words on her social media to celebrate her husband, Prince Odi as he turns a age older.
---
The actress took to Instagram page to celebrate her husband, who turned a year older today, Monday, May 15. She also shared a video montage of the couple's happy moments with their kids.
However, she celebrates her husband birthday as she profess her love and trust she has for the father of her children.
She writes: "Every woman's fate changes once they get married cus two destinies mix but my destiny can't cry on me cus ur love is with me. I have memorised you like a verse in the Holy Bible and I mention you like a prayer. True love means everything ,but for me True Love Simply Means You. You understand me even when I say nothing.
We have used Trust as brick and Patience as a Cement to build our home,as sometimes love isn't enough.
Everyone falls in love yet not every love is passionate but you are the Fragrance in my breath.
I am certain that I can live a few moments without breathing but I can't live without you as every breath I take,reminds me of You.
I love u,not for a moment nor for a day but for a lifetime.
I love u so much that my heart skips of excitement
I
don't want to be ur Need,I want to be ur desire.
HBD MY HOPE @princeodiokojie."