Kofoworola's movie 'Aito' to premiere March 4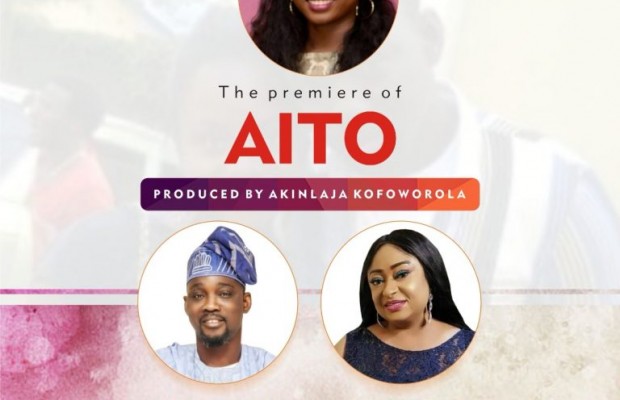 Multi-talented Nollywood actress, Kofoworola Akinlaja is set to premiere one of her works come Sunday, March 4, 2018.
---
The movie, titled 'Aito' (unfitting) will premier at the LTV 8  multipurpose hall with music performance by a Nigerian film actor and Fuji musician, Wasiu Alabi, popularly known by his stage name as Pasuma, and also known as "Oganla."
Among other amazing and talented actors and actresses, 'Aito' features veteran actor, Yinka Quadri, Wale Akorede, Kunle Afod, Toyin Adegbola, Yetunde Wunmi, Ayo Mogaji, Kudirat Kazeem and Kofoworola Akinlaja who acted the lead role in the movie.
According to the fast-rising Nollywood talent, the movie is part of her own contributions to curbing the menace of child abuse, early child marriage, among other forms of social injustices in the society.
'Aito' is themed around the issue of child marriage that seems to have become a worrisome issue in some parts of the world. Basically with the settings that portray the traditional Yoruba culture. The movie shows the impact of child marriages and how it affects the modern society.
While speaking on the inspiration behind 'Aito,' Kofoworola revealed that her mentor who is also an actor and also doubles as her movie director, Kunle Afod gave her the scoop that led to the actualisation of her latest movie.
"I pitched a story to my boss, Kunle Afod and he said the story won't fly, that I should write a story on child marriage, that was when I started doing my research.
"I read different stories but a story got my attention and I decided to work on that story to inform the society about the implications of child marriage." the actress said in a brief statement.