I can't marry a poor man, Iyabo Ojo objects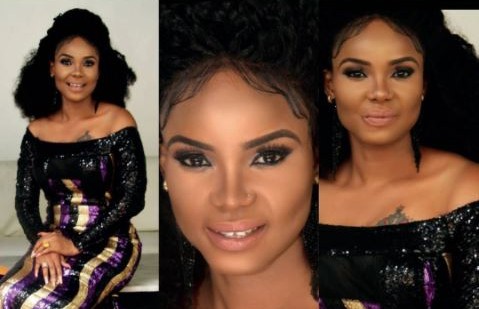 Nollywood actress, Iyabo ojo has objected to getting married to a poor man because of her quest for successful men.
---
Iyabo Ojo in a recent media chat stressed that she can't settle for less, when it comes to marriage.
According to Punch Sunday Scoop, the actress expressed her love for men who are exceptionally successful but she does not fancy a poor man.
Just a few weeks after opening her amala restaurant and lounge in Lekki, the actress made her preference known.
Recall that since marriage crashed, Iyabo is yet to remarry and while admitting that she is now ready to give matrimony another shot, she stressed that she is not in hurry to marry just any man.
She said; "If marriage comes along, yes I will consider it. Then, I used to say that I didn't want to get married again because of the stress involved. Now, I have had a rethink. But I can't marry a poor man. Some people will say I shouldn't say that, but I am a blunt person. For someone like me, there is no love without money. I am a celebrity and I am expected to maintain a certain lifestyle, which is expensive."
To the independent actress, there is nothing like an ideal man in her world, as she believes no one is perfect, so she said; "I don't need the man to be very rich, but he must be able to feed himself and me. You don't even have to cater for my other responsibilities."
"We all have our defects. When you keep looking for an ideal man, a good one will pass you by. I just need a man who is responsible for himself first before me. Once he is hungry for success, every other thing will follow."
"The kind of man I want in my life has to be more successful than me. I cannot flow with someone who wants to die in poverty," she said.