HKN's B-Red shares stage with Precilaw, others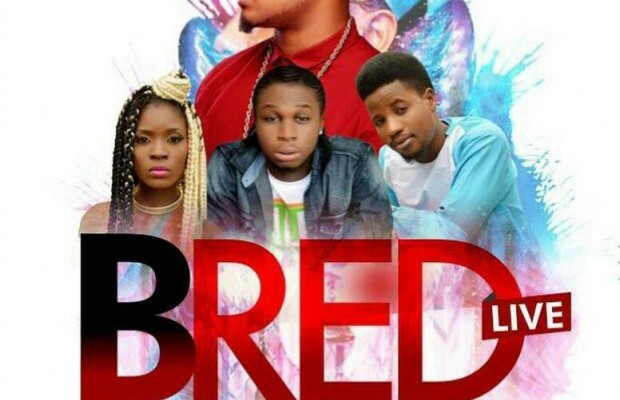 Foremost HKN artiste and Davido's cousin, Adebayo Adeleke popularly known by his stage name as B-Red on Sunday, December 24, shared his stage at the Hotel Ibis Royale with LuckyRecords' princess, Precilaw and other multi-talented artistes.
---
With her exceptional performance, Precilaw thrilled her fans to the fullest when she performed her 'Cold' single on the Hotel Ibis Royale's stage in Lagos.

Other team-mates such as LilSteve, Lilcyp and Azien also got their crowd engaged with their exceptional performances.
Rapper Lilcyp with his unique Igbo nitche, got all of his fans engaged when he performed his just recorded single titled 'Who I be.'

The trio (Lilsteve, Lilcyp and Azien) in their collaboration in a similar vein, got the crowd who witnessed the event, entertained to their satisfaction before the arrival of the much anticipated HKN talent.

On his arrival to the show tagged after him and titled 'B-Red Live,' the audience who seems to have been patiently waiting for the talent, received him whole-heartedly as he rocked the stage, performing his tracks; 'Uju, Fall for you' among others.

Immediately after his performance at Ibis, B-Red however, left the scene for the #WizkidTheConcert show at the Eko Convention Centre, Lagos.