Former boxing champion, Jake LaMotta dies at 95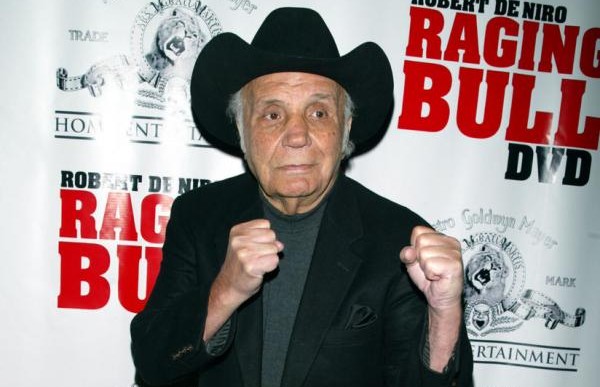 A former middleweight champion of the world, Jake LaMotta has died from complications of pneumonia at the age of 95.
---
Jake's death was comfinred by his agent, Nick Cordasco in a statement. He noted that 'working for the champ for almost 20 years was an honor. Jake was funny and very sweet. Heaven now has a BULL!'.
Jake LaMotta, an iron-fisted battler who brawled his way to a middleweight title and was later memorialized by Robert De Niro in the film "Raging Bull."
The former middleweight champion died Tuesday at a Miami-area hospital from complications of pneumonia, according to his longtime fiancee, Denise Baker.
Born in New York in 1922, LaMotta was also known as the "Bronx Bull" and held the middleweight title from 1949-51. He left the sport with 106 fights, boasting a 83-19-4 record, including 30 knockouts.
LaMotta, who had a touch upbringing and a tumultuous life, was known for never letting up in his fights. He was immortalized in filmmaker Martin Scorsese's 1980 Oscar-winning movie about his life, "Raging Bull" which is also his nickname. 
Actor Robert De Niro won the Best Actor award for his portrayal of LaMotta in the film, which chronicled the fighter's turbulent life away from the ring.