Diddy, Mayweather, others reacts to H&M racism advert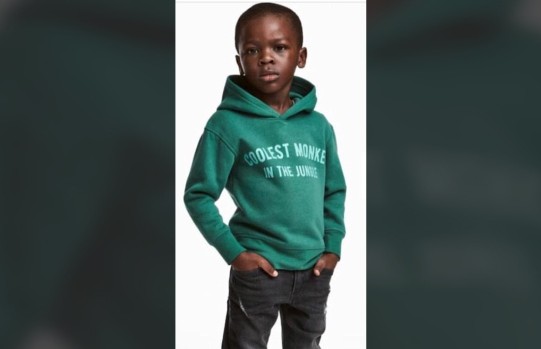 American businessman/record producer Sean John Combs popularly reffered to as Diddy has reacted to the viral racism inspired advert by giant clothier, H&M UK after the European clothing line ran an advertisement on its website featuring a black boy wearing a hoodie with the words "Coolest Monkey in the Jungle".
---
Diddy shared an edited image with accrown on the little boy's head and captioned the post, 'Put some respect on it!! When you look at us make sure you see royalty and super natural God sent glory!! Anything else is disrespectful'.
Also, Singer The Weeknd said Monday that he will no longer work with H&M after the clothing company posted an ad of a black child in a sweatshirt with the words "Coolest monkey in the jungle" on the front.
Many people criticized the image on social media, calling it racist. H&M removed the image Monday and apologized to anyone it "may have offended."
The Weeknd, who has a clothing line at the retailer, said on Twitter that he was "shocked and embarrassed" by the photo.
"I'm deeply offended and will not be working with @hm anymore," he wrote.

International boxing champion, Floyd Mayweather also reacted by posting a picture of the young boy with the caption "Black is beautiful"