Caitlyn Jenner Shares New Pic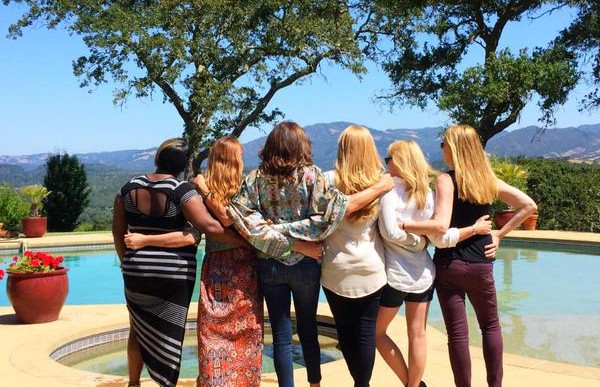 After making her big debut on the cover of Vanity Fair last Monday, Caitlyn Jenner continues to share her new life with fans.

The 65-year-old posted a photo of herself with five gal pals to her newly created Twitter account on Saturday.

(Her Twitter account gained a record-breaking 1 million followers in the first four hours of its creation, and has since gained an additional 1.46 million.)

The photo shows the women from the back, standing in front of an outdoor pool with their hands around each other's waists as they gaze at a beautiful mountain view.

"Learn from those who have walked the path before you. #TransIsBeautiful #LivingOurTruth #JustTheBeginning," she captioned the photo.