See why Efe is likely to get more votes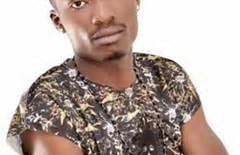 There is no doubt that Efe's simplicity and being himself in the on going Big Brother Naija reality tv show has won him the heart of many.
---
The warri indigene housemate being the only man among four ladies has proven cooking is not gender baised. The housemates had a simple task of cooking noodles and Efe's noodles stood out.
Based on his unique strategy, Efe called his noddles 'as he dey hot with blanket.'
While other female housemates garnished theirs with a lot of vegetables like sweetcorn, diced chicken, lamb, broccoli, scent leaves to enhance flavour.
The warri born housemate simply wrapped up his with fried eggs and garnished it with cucumber.
The uniqueness about Efe's nodles is like a spot light that strucked Biggie's attention.
Just recently, Nigerian comedian Basket mouth also took to his social media page to solicit votes for Efe.