Actress Omoni Oboli recalls late father's birthday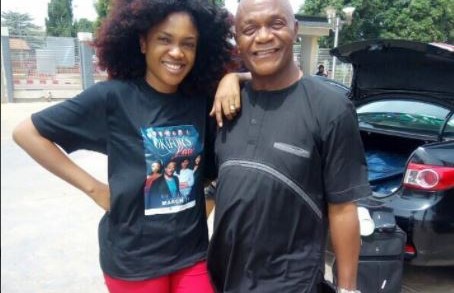 Nollywood actress and mom, Omoni Oboli recalls the memory of her late father's birthday.
---
Oboli who lost her dad in a ghastly motor accident, took to her Instagram page to wish her late father, a 'happy birthday in heaven'.
She wrote: "Happy birthday in heaven daddy It's a tough day, not slept a wink. Just lying in bed thinking."
The mother of three, also recalled how she hasn't gotten to the reality that the father is no more.
She said: "I almost called you on Gozi's birthday to remind you to call to wish him happy birthday. Today it's yours.
I want to call to wish you happy birthday …alas I can't. I can't hail you 'youngest grandpa' to which you would respond 'yo yo that's me'. Sigh…this is one heavy blow but I trust you Lord. Continue to Rest In Peace Mobility! I love you forever #IWillAlwaysBeMyDaddysGirl #RipMobility"