6 reasons you must not miss NTFS!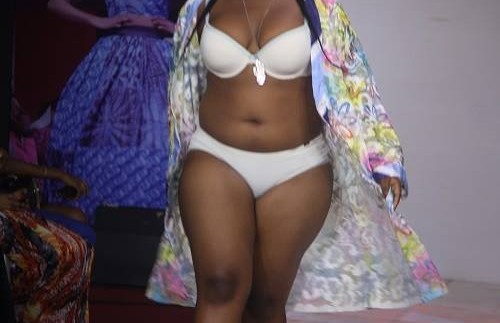 It promises to be all about fashion, styles and glamour; themed 'Xquisite collections,' the next edition of the Nigerian Television Fashion Show (NTFS) features several entertainment icons in Lagos and beyond.
---
Doesn't even matter if you are a fashion enthusiast or not! Your one-time attendance at the NTFS, hosted in Lagos, will convert you with various mouths watering collections from top designers across different states in the country.
The show also promises gorgeous and beautiful models, entertainment at its peak; and guess what! NTFS is just a place to be this Sunday.
All road would on Sunday, September 3, lead to Yard 158 Kudirat Abiola way Oregun Ikeja Lagos, for the much anticipated 'Xquisite collections' of the mind-blowing show.
And trust me; you wouldn't want to miss it for any reason.
Here are some notable reasons you wouldn't want to be told about the fun and glamour the show promises.
1. Talented Designers: when you think fashion labels, which country comes to mind? Italy? NTFS will change that mindset. Come this Sunday, NTFS will be the hub of fashion designers all over the world, the show will feature popular indigenous designer such as; Modela, Feyi of Luxury will be coming from London, Olabode Couture will be coming from Cotonou and many more designers.
2. The Models: Ask the models that will rock the runway on Sunday, perhaps they will disclose to you the rigorous process they all went through to get picked for the show. So you should be ready to see lots of talented and world class models the show would bring before your very eyes. I bet you will be shocked some are walking the runway for the first time. They are good looking, classy, gorgeous and well trained
3. The entertainment: Have you worked all week and craving entertainment and relaxation during the weekend then come over to NTFS. With all the exciting programmes lines up for the show, you can be sure you will not get bored for a moment; it will be fun and entertainment nonstop.
4. The Music: Headlining at the event popular rapper; Terry Apala, Fiefie, Immaculate and 2TBoys will be there to add more spices to the show.
5. Inspiring Collections: Great and inspiring collections is one thing NTFS is known for and this edition will not be different. In March 2016 edition, it was the 'Trendy collections', September 2016 edition had 'Dare to rock collections', 'Bespock collections' in Nov2014 and 'Red collections' at the March 2017 Ibadan edition. But come this Sunday, it is going to be 'The Xquisite collection' and you will surely love every bit of it.
6. Diverse Opportunities: Are you an aspiring or established  fashion-preneur , a model, a model scout, an artiste or just a fashion enthusiast, then this edition is a must attend for you. You will not just meet 'the who is who' in the fashion industry; you will also be inspired by the collections that will be presented.
So why don't you hurry to Galaxy Television, located at 25, Community lane, off Allen Avenue in Ikeja or Platinum Apartments and Suites, situated at 5b, Michael Ogun street, GRA Ikeja to pick-up your invitation at no cost at all, yes!, you heard me right, the ticket is absolutely free although you might have to transport yourself to the venue….LOL…. Hope to see you at the venue.
By Folukemi Ogundiran