"The Best Team Lost" - Mourinho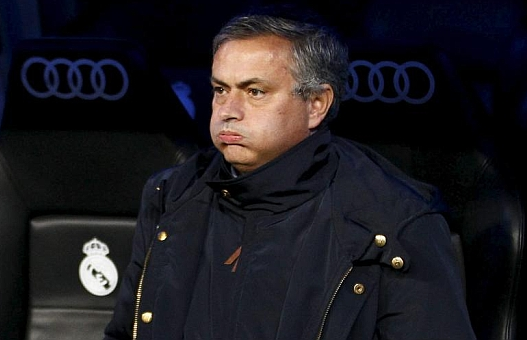 Real Madrid manager Jose Mourinho has claimed "the best team lost" after 10-man Manchester United were knocked out of the Champions League.
United went ahead in the last-16 second leg tie before Nani was controversially dismissed for a high challenge.
"I'm not speaking about the decision because I'm not sure about it. Independent of the decision, the best team lost. We didn't play well. We didn't deserve to win but football is like this", José Mourinho told 'ITV1' in a brief interview.
"At 11 v 11, I doubt we could have won the match. I'm frustrated because we played amazingly well against Barcelona. Today I was waiting for more. I was waiting for us to play in a different way", the Real Madrid manager said to 'Sky Sports'.
"My feeling is that Manchester United were playing very well, were very compact and aggressive in a good way," Mourinho told 'BBC'.
"I know Manchester United are giants, not just physically but mentally. I know they have a manager who can motivate then, but I was waiting for us to play in a different way."