It's World Cup ticket or I quit – Rohr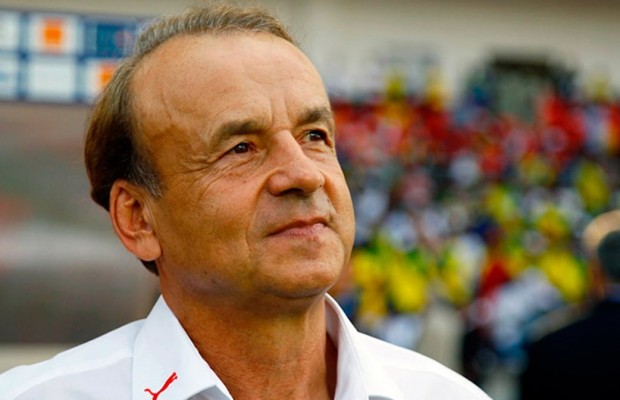 Super Eagles manager, Gernot Rohr says he will not stay a day longer in Nigeria if he fails to secure the Russia 2018 World Cup ticket. Rohr noted that the key to his stay in Nigeria revolves on ensuring Nigeria's qualification for the World Cup.
---
While playing down on the issue of the NFF not meeting its obligation in terms of his salary, Rohr stated that delay in paying salaries is not peculiar to Nigeria. On the issue of players in the team, the coach stated that he had found young players that would give their best noting that Nigeria has good players that can play for the Super Eagles but that it does not guarantee they would have an automatic place in the team.
"It is good to have a pool of talented players for the World Cup qualifiers and other competitions. At the left and right full backs, we have players like Ola Aina who was with us in London. He is young and talented. The other one is 19-year old Tyronne Egbuehi. He is quick. That aside, my assistants are also keeping an eye in the home league for players in these positions. I am waiting for their recommendations.
On the call for NPFL players making the Super Eagles, the German tactician said he believes there are good players in the league but insists that there is a lot of work to be done beginning with the players themselves.
Reacting to the question of Nigeria not playing quality friendly matches, Coach Rohr said Nigeria has reached a bilateral agreement with Germany that will see her play against Germany but pointed out that the time is not right yet.
Report by Miyen Akiri