Flamingoes to face Ethiopia or Kenya in U-17 WWC qualifiers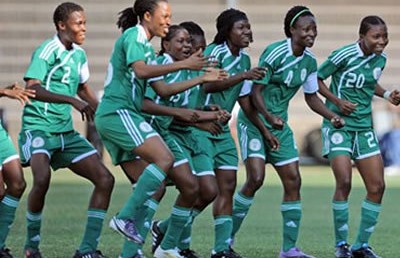 Nigeria national U-17 women's team, the Flamingoes, will face either Ethiopia or Kenya in the first round of African qualifiers for the 2018 FIFA U-17 Women's World Cup in Uruguay.
---
The fixtures were released on Confederation of Africa Football's official website on Monday. Ethiopia and Kenya will play against each in the preliminaries with the winners to meet the Flamengoes.
The first leg will be in Ethiopia on the 13th, 14th or 15th October, 2017, with the reverse fixture in Kenya on 27th, 28th or 29th October, 2017.The Flamingoes will travel away for the first leg which will come up on 2nd or 3rd December, 2017.
The second leg is scheduled for the 15th, 16th or 17th December, 2017.At the 2016 FIFA U-17 World Cup in Jordan, the Flamengoes crashed out in the first round after finishing last in their group.
Report by Miyen Akiri