De Gea: United-Bayern Tie Is Wide Open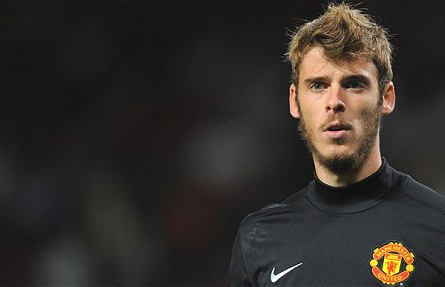 The Spanish goalkeeper feels the Red Devils proved their mettle against the European champions, and the 23-year-old was pleased they confounded expectations that Pep Guardiola's side would stroll to victory at Old Trafford.

United, who are seventh in the Premier League, were underdogs after enduring a difficult season, but De Gea was delighted with their response against the Bundesliga winners.

"This is a big club and at difficult moments is when you stand up and show people how big you are," he said. "I am pleased with that people thought it was going to be easy for Bayern and we have produced a big performance. We are satisfied.,

"We feel we played really well it was a big effort against a very strong opponent. We might even have won.

"We knew we had to defend well, shut down the spaces and hit them on the counterattack and we had some clear chances. Defensively we were good, we kept it tight. I think we unsettled them."

De Gea believes United can put their poor domestic form behind them to give Bayern who have only lost twice in a year, another difficult game in the Allianz Arena.

"They're two different competitions and things haven't gone well in the league but the Champions League is a special competition, the team are doing really well and we have to go for it," he continued.

"I think we have a chance over there, the tie is in the balance, it's wide open and we'll fight till the end."