Buhari fails to attend FEC meeting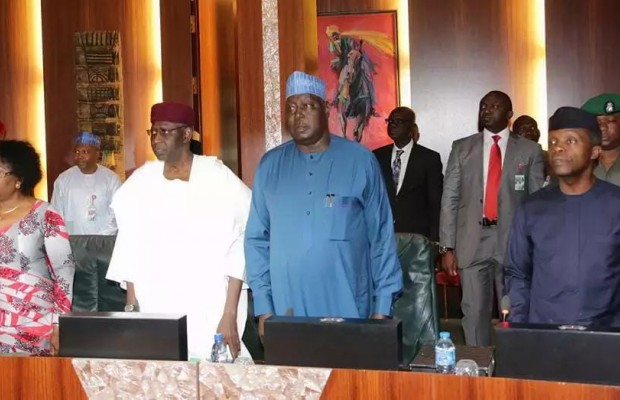 Despite the fact that the wife to President Muhammadu Buhari, Aisha Buhari has on Tuesday May 2, taken to her twitter handle to tell Nigerians that all was well with her husband's health, Buhari is again conspicuously absent from the Wednesday's Federal Executive Council (FEC) meeting.
---
The Vice president, Yemi Osinbajo is at the moment presiding over the executive meeting.
President Buhari was again missing from the weekly meeting.
It became clear that Osinbajo will preside over the meeting when he walked into the chamber and announced recitation of the national anthem.
This is about the fourth time in the series, when the president is staying away from the council meeting. Recall that many speculation and insinuation have trailed the Presidents absence from public functions including the federal executive council (FEC).
Reports by Nnabuchi Nnabuchi