Impeached Ondo deputy speaker reinstated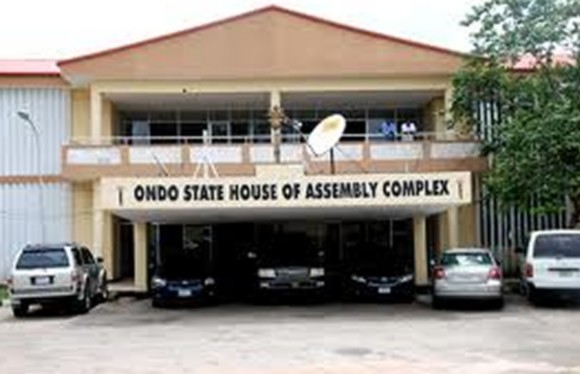 Members of the Ondo state House of Assembly have reinstated the impeached deputy speaker,  Rt. Hon. Iroju Ogundeji who was removed by the majority at the plenary session yesterday.
---
Moving the motion for the reinstatement of the deputy speaker, the majority leader, Gbenga  Araoyinbo said the decision of the House to rescind the impeachment is premised on the intervention of meaningful Nigerians including governors of Ondo and Ogun states and which was seconded by Rt. Hon. Fatai Olotu who moved the motion for his impeachment yesterday.
Meanwhile, the former speaker, Rt. Hon. Funke Akindele expressed disappointment at the reversal of the impeachment which was carried out yesterday.
Speaking with journalists on his reinstatement, Rt. Hon. Iroju Ogundeji commended actions of his colleagues and said all allegations levied against him were baseless.
Report by Joseph Lebi