Police parade suspected killer herdsmen in Benue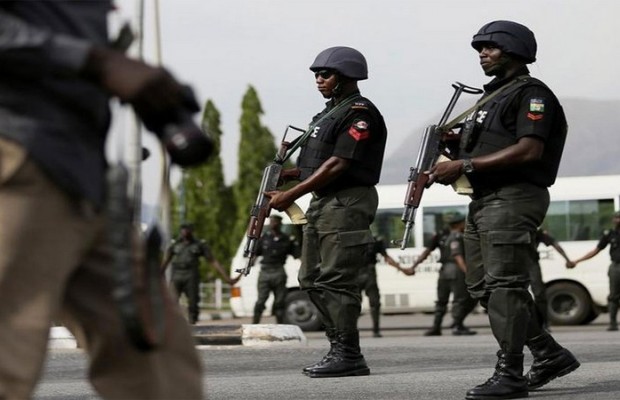 Police authority in Benue state has arrested herdsmen militant,  suspected to have attacked and killed policemen, farmers and destroyed houses and crops in Guma and Logo local government areas of the state.
---
The Deputy Inspector General of Police, in charge of operations, Habila Joshak, confirmed this to newsmen at the command headquarters in Makurdi, where he said some suspected killers of 7 Fulani men in Gboko on the 31st of January this year were also arrested.
The DIG, who paraded 15 suspects, arrested from different locations in the state said they have provided useful information that would lead to the arrest of other fleeing gangs, saying the law will judge them on the basis of their actions and not identity for havoc wreck on humans, homes, property, crops as well as killing of over 9 policemen so far.
The DIG who assured that everything is placed to bring to book, criminals and other fleeing gangs, says with military incursion it will further boost security among other sister forces and provide safe returns for those displaced from their homes.
Meanwhile, the DIG in-charge of operations says all suspects will be prosecuted many of whom have owned up to their crimes.
Report by Gabriel Ordia