Osinbanjo commissions AfDB new office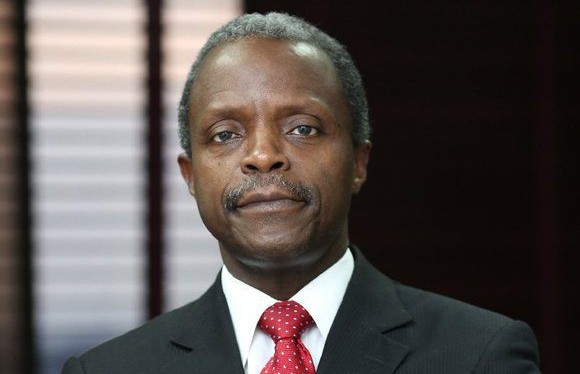 Vice President Yemi Osinbajo has inaugurated the Africa Development Bank Nigeria Country Department (AfDBN), complex in Abuja.
---
The AfDB Nigeria country department complex is the bank's first office outside its headquarters in Abidjan, Cote D'Ivoire since it was founded in 1964.
Speaking at the unveiling and commissioning ceremony, Vice President Osinbajo, who represented President Muhammadu Buhari, described Bank as one of the most efficient vehicles for the economic development and integration of the African continent.
He said the bank has also played its role as a trusted advisor and honest broker in Africa, describing it as the voice of Africa on development issues.
Professor Osinbajo said the AfDB has clear goals to eradicate poverty; to create more inclusive socio-economic development and to integrate the continent.
He said the continent needs to promote growth that creates jobs and provides economic opportunities for all.
The vice president pointed out that the AfDB's high five priorities unveiled by its president  Dr. Akinwumi Adesina when he assumed office were right on track.
Vice President Osinbajo commended the AfDB for its ongoing efforts to close the gender gap, empower women and youth and strengthen and expand social safety nets for the most vulnerable of Africa's populations.
He said Nigeria would remain a committed player in the bank's work and with its large population of over 185 million people advance efforts to boost regional integration within the Economic Community of West Africa, ECOWAS, in particular, and in Africa.
He said the AfDB has active portfolio of close to N6 billion dollars in Nigeria that is spread over 73 projects across public and private sectors of the Nigerian economy, which have created direct and indirect jobs in many parts of the country's economy.
Also speaking at the event, Nigeria's Minister of Finance, Kemi Adeosun, said the establishment of the AFDB Nigeria Country Department Complex signified the enduring relationship between Nigeria and the bank.
She said the banks six billion dollar portfolio in Nigeria has helped in the Wash Project—a water and sanitation project in the north east of Nigeria—and created livelihood for over 200 farmers engaged in producing potatoes in Plateau State, Central Nigeria.
Earlier, the President of the AfDB, Dr. Akinwumi Adesina, who likened the relationship between Nigerian and the AfDB to that of a marriage, said the bank would not relent in supporting Nigeria in critical areas to boost growth, diversify the economy and create jobs, including support for youth in agriculture, small and medium enterprises and the financial sector.
Adesina said the bank would accelerate support for infrastructure and the energy sector in Africa.
Highlight of the event was the presentation of prizes to the winners of the Children's 'Farming is Cool' competition by Vice President Osinbajo.
Reports by Nnabuchi Nnabuchi