'Nigerian mourns' decries spate of killings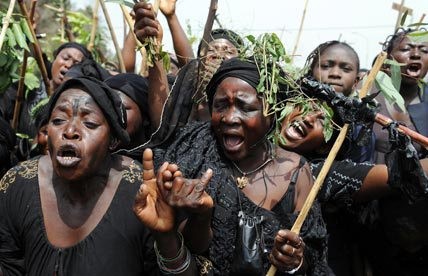 Women in Lagos have come out to show their dissatisfaction over the rate at which pregnant women in the country have been dieting during childbirth and also to register their feelings about the number of death in Benue state.
---
Speaking during the procession, Ochuwa Ubani stressed the fact that so many lives have been lost in the useless Benue killing and stressing that an end has to come to this unnecessary deaths.
The convener of the Nigeria Mourn, Dr Abiola Akiyode Afolabi suggested that a remembrance day picked by the government for people killed in Benue, Kwara, Delta by herdsmen would not be out of place.