Makarfi-sheriff showdown begins at Supreme Court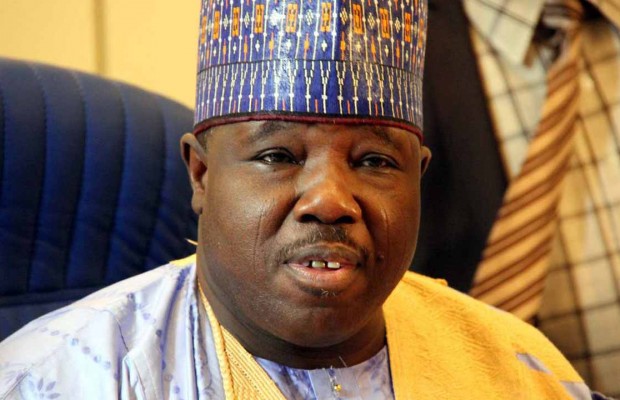 The ongoing leadership tussle in the PDP has gone a notch higher as the Supreme Court, in Abuja this Thursday began hearing on the suit involving the caretaker committee Chairman, Ahmed Makarfi and the party national chairman, Senator Ali-Modu Sheriff.
---
The legal battle is at the instance of Makarfi who is challenging a ruling by the Port Harcourt Appeal Court that says Sheriff is the substantive national chairman of the party. 
Correspondent Godfrey Obemeata was there and sent in the report which is presented from our studios.
The case with number SC 133/2017 has the Makarfi faction of the party as the appellant applicant with Ali-Modu Sheriff, the PDP National Secretary, Prof. Wale Oladipo, the Independent National Commission INEC, the Inspector General of Police and the SSS as the respondents in the suit.All parties in the case had their legal representations made appearances expect for those of the IGP and the SSS that were absent.
But the case did go ahead after the Justice Ibrahim Mohamed-led panel was convinced after seeing proofs of service issued to the two to be present in court.
In the case proper, counsel to the Makarfi faction of the PDP, Kanu Agabi [SAN] filed a motion for the abridgement of time to ensure speedy response by the respondents in the suit and a call for the departure from the rules.The motion, the counsel said, is in line with Order 2 Rule 2 of the Supreme Court Rules.
In his response to the motion, the counsel to the Sheriff faction of the PDP, Lateef Fagbemi [SAN] notified the court of motions filed, one for the withdrawal of appeal and that to strike out the appeal by the Makarfi-led faction of the party.
On his part, Akin Olujimi [SAN], counsel to Sheriff and Prof. Oladipo prayed the court to strike out the appeal by Makarfi on grounds that he lacks the authority to do so, he not being the substantive PDP national chairman.
The court after hearing all sides of the argument, granted the prayers by the Makarfi-led PDP for abridgment of time within which to file responses in the case.
And the counsel to PDP national caretaker chairman gives his take on how the day's proceedings went.
Meanwhile the PDP National Chairman, Ali-Modu Sheriff while speaking to newsmen expressed confidence in the ability of the Supreme Court to do justice on the case. Ahmed Makarfi was not present in court.