Group protests, calls for proscription of Miyatti Allah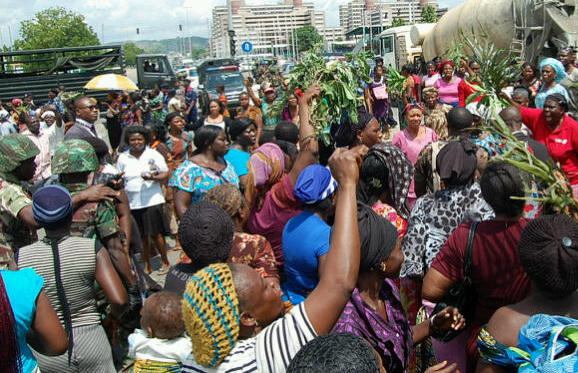 President Muhammadu Buhari, have been urged to act swiftly in the quest to nip in the bud, the incessant killings of innocent Nigerians by herdsmen in the state.
---
A group, Orngu Anngu, in a protest in Makurdi, to express his displeasure over the massive killings in the state, said President Buhari, must rise to the occasion to proscribe the Miyatti Allah Kautal Hore group that is alleged to be behind the recent herdsmen attacks in some parts of the country.
Armed with placards inscribed with all manner of statements, he said this attack is one too many as young men and women including children's lives are being cut short.
Meanwhile, the protest was earlier disrupted by state security operatives who view it as an attempt to smear the person of the president on his visit to Benue state.
Report by Gabriel Ordia,