Fayose reacts against Zamfara killings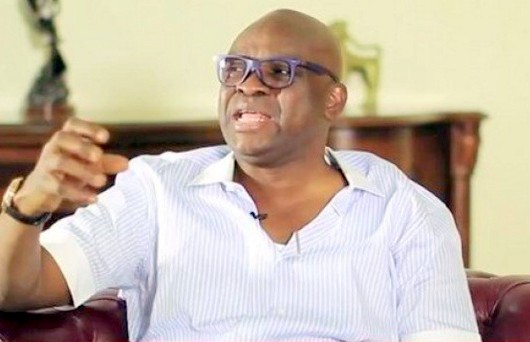 Ekiti state governor, Ayodele Fayose says the statement by his Zamfara state counterpart Abdulaziz Yari, that security agencies failed to respond to the alert given to them to prevent the massacre of people in Zamafara has vindicated his earlier stance that no extra one billion dollars was needed to be withdrawn from the excess crude account to fund the fight against insurgency.
---
Fayose said this on Saturday while speaking to newsmen in Ado Ekiti, the state capital.
He alleged that funds being spent on security are not well utilized, adding that the nation has continued to witness more killings.
The Ekiti governor also faulted the APC government for claiming glory for projects and policies initiated by the administration of former president Goodluck Jonathan.
'If security agencies were not properly utilizing the funds given them, why giving them more,' the governor said in a brief statement
Report by Adeola Aderibigbe