Roadside bombs kill 1 injures 20 in Thailand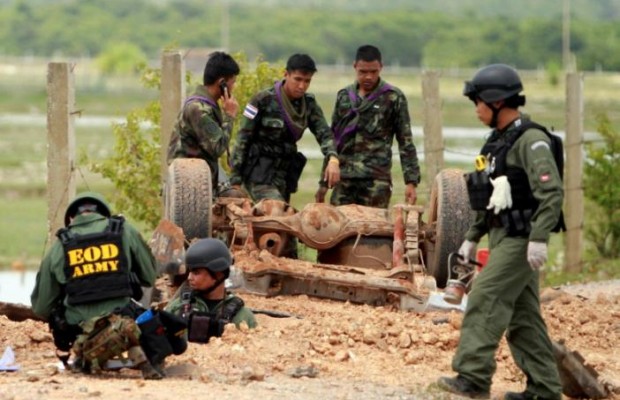 One soldier has been killed while 20 others were wounded in  multiple road side bombs that were  planted by suspected Muslim insurgents in southern Thailand on , most of them soldiers and police, security forces said.
---

The blasts occurred in Yala, one of the predominantly ethnic, Malay Muslim provinces in the deep south where a separatist insurgency has dragged on for decades, with more than 6,500 people killed since 2004 alone.
The first bomb did not result in any casualties, but the other two killed one soldier and wounded 18 soldiers and police and two villagers.
"It is believed to be the work of violent groups already creating incidents in the area," Pramote Prom-in, a spokesman for regional security forces, told Reporters