Naira Drops To 405/Dollar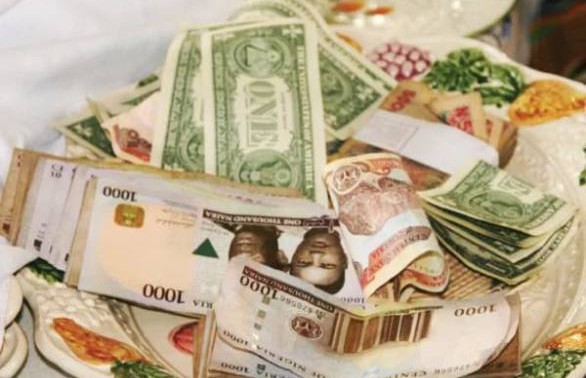 The Naira has suffered a mild blow as it slithered to 405 against the United States dollar on the parallel market at the close of business on Friday.
---
The Naira initially dropped to 397/dollar on Thursday after floating between 390 and 395 earlier in the week.
This development came even after the Central Bank of Nigeria had given series of interventions by injecting fresh dollars into the foreign exchange market earlier this week.
The CBN had released the sum of $90 million to meet the requests for invincible demands such as business travel and personal travel allowance, medical and school fees, while the sum of $150 was released to authorized dealers in the interbank wholesale auction window on the same day.