Banks sealed for not paying advert fee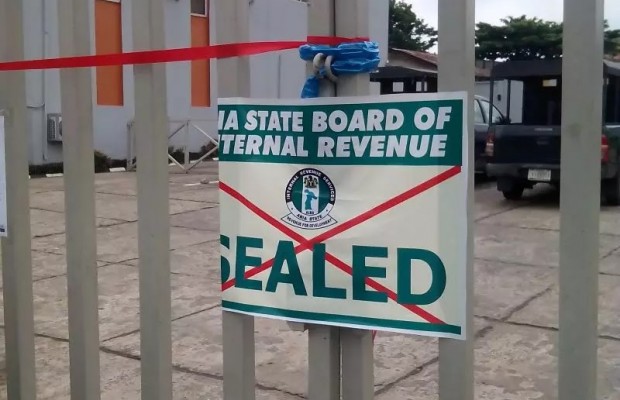 In an effort to boost the state revenue generation, the Rivers State Signage and Advertising Agency (RISAA) has sealed off four commercial banks, one telecommunication office operating in Port harcourt, among others for alleged non-payment of advertising fee.
---
---
The managing director of RISAA Chukwudi Dimkpa who led the team said Rivers state is loosing over N1billion  annually over non-compliance of signage fees in the state.
Chukwu disclosed that the agency will no longer tolerate non-compliance of signage taxes.
Meanwhile, some stranded bank customers who where at the premises as at the time of sealing the banks who spoke with Galaxy TV lamented it has affected their business activities.
Chukwudi however, call on all stakeholders in the state to comply and cooperate with the agency in order to create a business-friendly environment.
Reports by Converter Elisha