Street named after AY in Lekki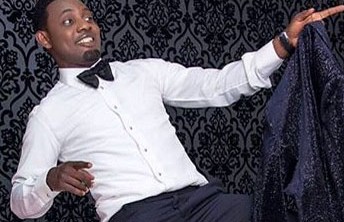 Nigerian comedian/filmmaker and actor, Ayo Makun (aka AY) just had a street named after him. The street is in Richmond Gate Estate, Lekki built by Haven Homesand where he currently resides.
---
He made the announcement via his social media page  to share the good news where he also posted an amazing video of the beautiful estate.


He captioned his post; ''I have seen streets in our cities been named after many famous people from politics, to sports, and to other people who served or contributed to the social cultural development of our country in one way or the other. But I never knew that a day would come where I would be 'famous' enough to have a street named in my honour. As I say a big thank you to the management of Haven Homes, I just want to use this same opportunity to charge lovers and followers of the AY brand up a little. My prayer is for every one of you to be remembered and celebrated for something. Get off that bed this morning and infuse your life with action. Don't wait for it to happen. Make it happen. Make your own future. Make your own hope. Make your own love. And whatever your beliefs,  honour your creator, not by passively waiting for grace to come down from upon high, but by doing what you can to make grace happen…"


see beautiful pix of the estate: