Bowen University Vows To Apply Law To Instill Indiscipline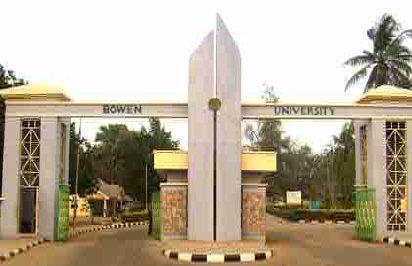 Following the recent unrest at the BOWEN university iwo, in osun state, the school authorities have estimated about eleven million naira worthy of properties vandalized by the students during the crisis.

This, however, excludes the looted  property and goods of traders within the campus. As a result, the school authorities vowed to intensify  its effort to model the students to be good citizens and leaders of tomorrow.

Our correspondent reports that any student of the institution who is guilty of vandalisation may be expelled from the school.
                                              
According to the vice chancellor of the university, professor Mathew Ojo, all the agitations of the students do not call for such vandalisation because the school is always proactive to their needs.
                                        
He apportions the blame of lack of adequate water supply to the osun state government for not doing what is expected of them in terms of water supply, despite the commitment of the school authorities to make life comfortable for the students.

The VC has mentioned April 1, to be the resumption date for the final year students to enable them to prepare for National youth service, while other students are expected to resume on the 8th and 16 of April respectively.

Meanwhile the school authorities must equally wake to their responsibilities to uphold the aims and objectives upon which the school was established.
Correspondent Adeniyi Folorunso